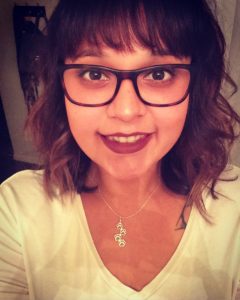 Stefani – Inventory Manager
Although Stefani is new to the bridal industry, she is already in love. She came to us with a ton of customer service experience, so her transition into bridal was an easy one. She says that her favorite part of a new bride's experience is the look in her and her family's eyes when she finds THE dress. She loves it even more when she reads emails from brides telling us that their partner cried a little. Who doesn't love happy tears? "I love that there's a place in town where women who typically feel uncomfortable shopping, can go to find a dress for one of the most important days of their lives. They get to feel gorgeous, because in the words of Earl Dibbles Jr, 'girls are like country roads, the best ones got curves!'" When Stefani isn't at Strut, she is playing fetch with her two puppies at the dog park, or indulging in a scoop of ice cream with her boyfriend.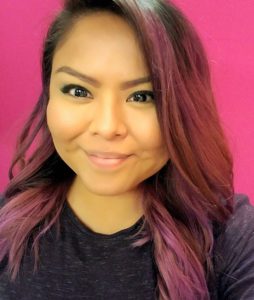 Cynthia – Stylist
Cynthia is the newest stylist in our Tempe store. She has been in the bridal business for over a year. Cynthia believes finding the wedding gown should be one of the best parts of planning a wedding (next to cake tasting of course!). "I hope when curvy brides come to see me that they have an open mind and let me help them see how beautiful they are!" She has a lot of fun with adding sparkle or accessorizing to complete the look that matches your style. She's our store expert on all things sparkly, like headpieces, veils, sashes and more. In her free time Cynthia loves grabbing a cup of tea while enjoying a really good book.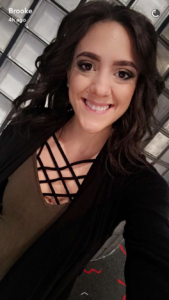 Brooke – Stylist
Brooke is one of our most passionate, experienced bridal consultants. She has been a part of the bridal world for three years and has fallen passionately, hopelessly in love with this industry! Becoming a bridal consultant isn't just a job for Brooke, its a way of living. Brooke believes, "As Bridal Consultants we should feel so honored to be a part of your special moment. I feel that having that special moment should be one of the most amazing experiences and finding a dress that makes a Bride feel their absolute best! I can not wait to continue to share more moments and laughter's with all of our Strut Brides and our future Strut Brides to Be!" Brooke's strengths are making brides feel comfortable and confident while shopping, and at the same time really celebrating this special moment because you only find that dream dress once!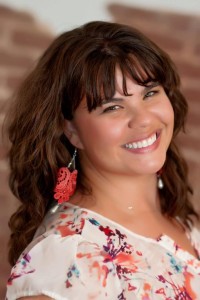 Ann – Stylist
Ann is the co-owner of Strut and splits her time between the Long Beach and Tempe locations. Still, she loves working hands-on with brides and keeping current on bridal trends. Ann was inspired to open Strut after her own disappointing wedding dress shopping experience years ago. Now she's happy to be a Strut Bride who rocked a fitted gown for her five year vow renewal in October 2014. "I just think every woman, regardless of their size, has the right to have the full bride experience, to try on amazing, current, trendy wedding dresses. We all deserve to look and feel amazing on our wedding day." Her favorite website for wedding planning inspiration is Off Beat Bride. "I get so excited when one of our brides is featured on that site!" When Ann isn't working, she spends time with her husband and crazy rescue dog, Chauncey. She tries every new restaurant in town, so if you're looking for something yummy to eat in the Phoenix area, ask Ann!