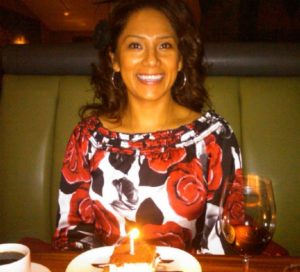 Maggie – Stylist
Maggie has worked at Strut Bridal for over a year and brings with her a variety of professional experiences including sales and personal shopping. "I'm a naturally observant person with a creative soul, and as a consultant with Strut, I am driven to inspire one person at a time to discover and acknowledge the lovely woman in the mirror become a bride during their shopping experience. I strive to provide excellent customer service, guidance to make your vision a reality, creative input for different options, and the support you need to arrive at the decision that is best for you." "Through my own life experiences, I know that some of us can be our own biggest critics, but when we open ourselves to our beautiful truths, we free ourselves to live our happiest, fullest life without limits. I use this personal experience to encourage an openness in shopping and to de-escalate any stress during your appointment – after all, it's your day to shine and fall in love (with your dress)!" Outside of her work as a consultant, Maggie can be found hanging out at the beach; helping communities through her work in public health; traveling to visit her family in Texas; checking out a variety of sporting/music/comedy events; and spending quality time with her husband and her super happy dog.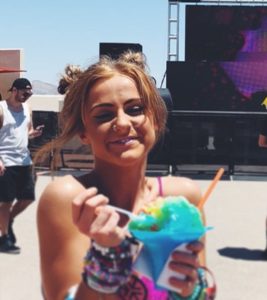 Winifred – Stylist
Winifred joined the Strut team in September of 2018, and she couldn't be more excited to make brides visions become a reality. Coming from a heavy customer service background, Winifred is adrenalized to make each bride feel extraordinary and special. Winifred is a kind hearted, free spirited, hard working, and a dedicated soul who seeks to bring nothing but happiness to other people's lives. "I absolutely love working for Strut, because Strut allows each and every curvy bride to fall in love with their dream dress, and have the experience of a lifetime while doing it. Having the opportunity to make a strong and positive impact on peoples lives is magical. I strive daily to connect with and guide my brides towards what they desire." Winifred is extremely passionate about music and lets her love for it guide her life! She loves dancing and listening to music with her friends, spending time with her family and dogs, getting lost in books, and spending time outside exploring and going for runs. Welcome, Winifred!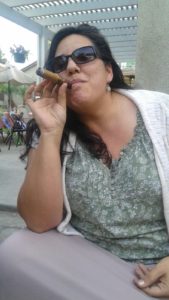 Maritza – Senior Stylist
We love having Maritza in our Long Beach bridal store! Always positive and upbeat, it's her goal to make all of her clients feel comfortable and well taken care of. She has the ability to really listen and focus in on what her brides are looking for. She takes great pride and is always humbled to do what she gets to do here at Strut, which is not only helping her brides find the perfect dress for their big day while making them feel confident and beautiful. It's very important to Maritza that each one of them have the best experience in finding "the dress". Maritza says, "Having been plus sized pretty much my whole life, I can really relate to the concerns a curvy girl might have!" When she's not being a mom to her three kids and one dog, she's out and about enjoying life in the outdoors.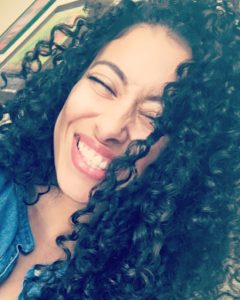 Yulina  – Assistant Store Manager + Senior Stylist
Yulina is an east coast fashionista with a California state of mind. Born in Hawaii and claiming New York as her home, Yulina joined the stylist team at Strut after more than 7 years of high-end sales experience and a year working in Seattle's bridal industry. Yulina is passionate about working with her brides and their families to find the perfect dress for their special day. Yulina is fun, outgoing, and positive! She loves to laugh and have fun with her brides and will always go above and beyond to make their experience at Strut truly exceptional. Yulina says, "I think shopping should be like riding roller coaster. Its fun and exhilarating. You'll be a little nervous but in the end, you've accomplished your goal." In her free time, Yulina loves outdoors adventures, reading, rollerblading, listening to vinyl records, and spending time with her family, friends, and her long-haired chihuahua, Eugene.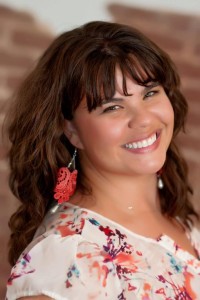 Ann – Owner + Senior Stylist
Ann is the co-owner of Strut and splits her time between the Long Beach and Tempe locations. Still, she loves working hands-on with brides and keeping current on bridal trends. Ann was inspired to open Strut after her own disappointing wedding dress shopping experience years ago. Now she's happy to be a Strut Bride who rocked a fitted gown for her five year vow renewal in October 2014. "I just think every woman, regardless of their size, has the right to have the full bride experience, to try on amazing, current, trendy wedding dresses. We all deserve to look and feel amazing on our wedding day." Her favorite website for wedding planning inspiration is Off Beat Bride. "I get so excited when one of our brides is featured on that site!" When Ann isn't working, she spends time with her husband and crazy rescue dog, Chauncey. She tries every new restaurant in town, so if you're looking for something yummy to eat in the Phoenix area, ask Ann!